Hi Stampers!
It is time to announce the Design Team Favorite Picks for week 76 - Halloween Theme. This was a such a fun challenge and we want to say a huge t

hank you to all who played along you really make it sooo hard to choose a favorite! Here are the ones that really stood out to our team...
Shanna Chose: #35 Gabby
Shanna said: I love the single layer stamping and creativeness with the tags!
Nina and Ceal Chose: #49 Bethie
Nina Said: This owl is so cute. Love the design papers used. The effect is amazing.
Ceal Said: I also love that cute owl
Nina
Also Chose:
#59 Paper Whims
Nina Said: What a great ATC. Love the effect of the added gauze. Just fabulous.
Joni and Holly
Chose:
#37 Susan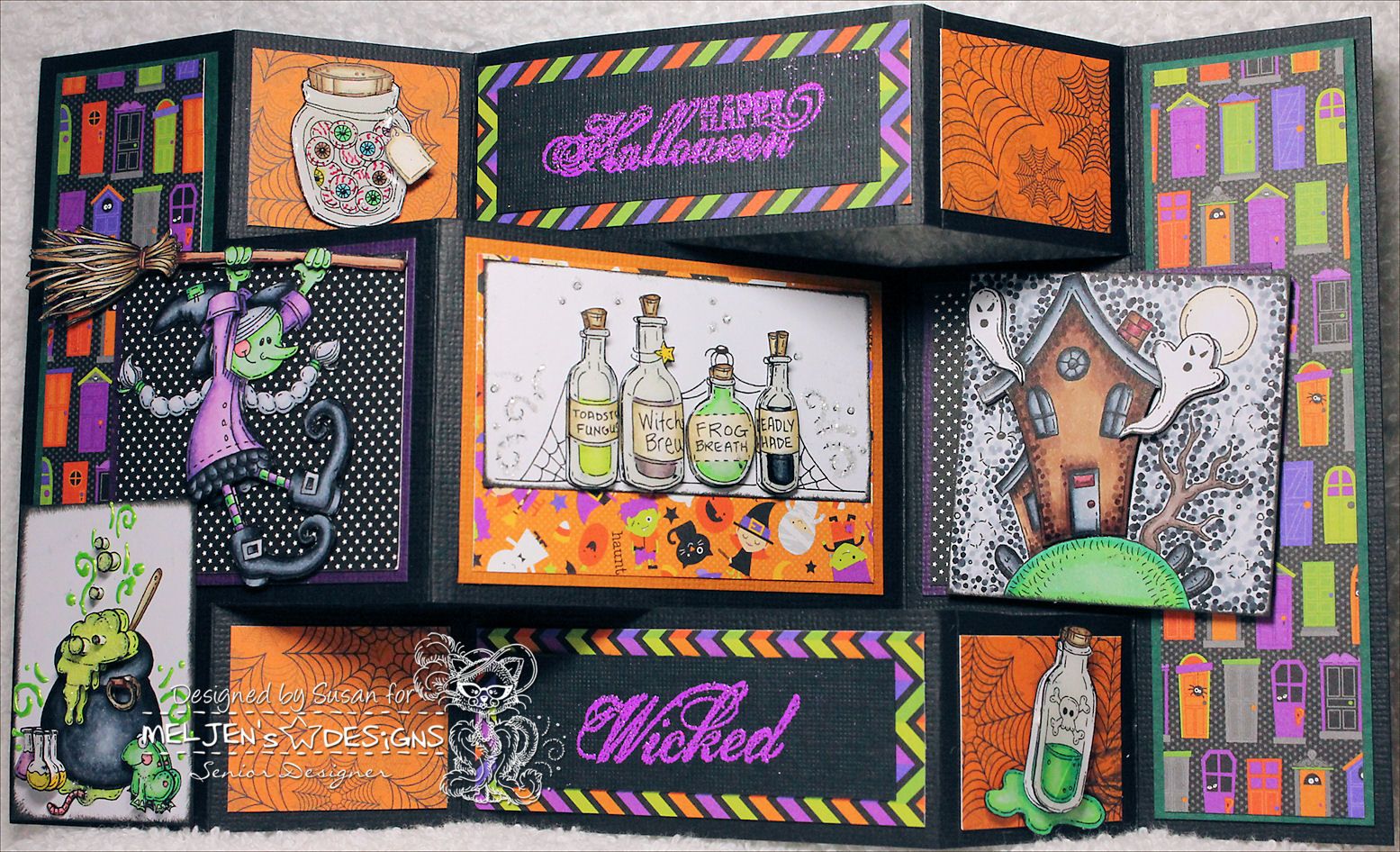 Joni Said: Love the Tri shutter card, fabulous details
Holly Said: I thought this was brilliant, I love all the images and details she added to her Trishutter Card, it was amazing!
Ceal
Chose: #
18 Lucy Patrick
Ceal Said: Adorable card, fabulous coloring and design. super cuteness!
Holly Said: OMGosh the little potion bottle is so cute and goes super matchy with the others, adorable!!!
Olivia
Chose:
#57 Nick
Olivia Said: Love the addition of the sparkles, the pop-up elements and the embellishments.
Marcy
Chose: #55
Anita M.
Marcy Said: This is one of the cutest Halloween cards I've seen! The image is so adorable and she has such great details on her card. Her coloring is so beautiful too!
Holly and Athina
Chose:
#9 Laurelle-Susanne
Holly Said: Wow, what a fabulous Halloween Scene and I love how she combined the two Greeting Farm Anya's into one!
Athina Said: I think this is one fun card with lots of dimension. What a great scene!
Dangina
Chose:
#15 Angelique
Dangina Said:
Super adorable! Loved the image and coloring.
All of the design Team picks above your names will be entered into our drawing for the end of the year $100 gift voucher! Remember, you get one entry per choice, so if two members picked your card, you will earn 2 entries. Also....Please grab your Design Team Favorite Picks Badge on the right hand side of the page for your blogs....AND as a BONUS...... if you send me your email address... I will send you a coupon code for $5.00 off an order of $25.00 or more from the Loves Rubberstamps store!
Send an email to
....
lovesrubberstamps@yahoo.com
Thank you everyone who played and all the hard work you put into your projects! We really love seeing them and visiting your blogs!

Laura & The Loves Rubberstamps Design Team!