Hi Stampers!
It is time to announce the Design Team Favorite Picks for week #125 - Anything Goes! We want to say a huge thank you to all who played along!! We had a LOT of adorable projects!! Here are the ones that really stood out to our team...
Holly Chose:
Holly Said:
Love these colors and the hat is colored so expertly. Adorable design. love it.
Holly Also Chose: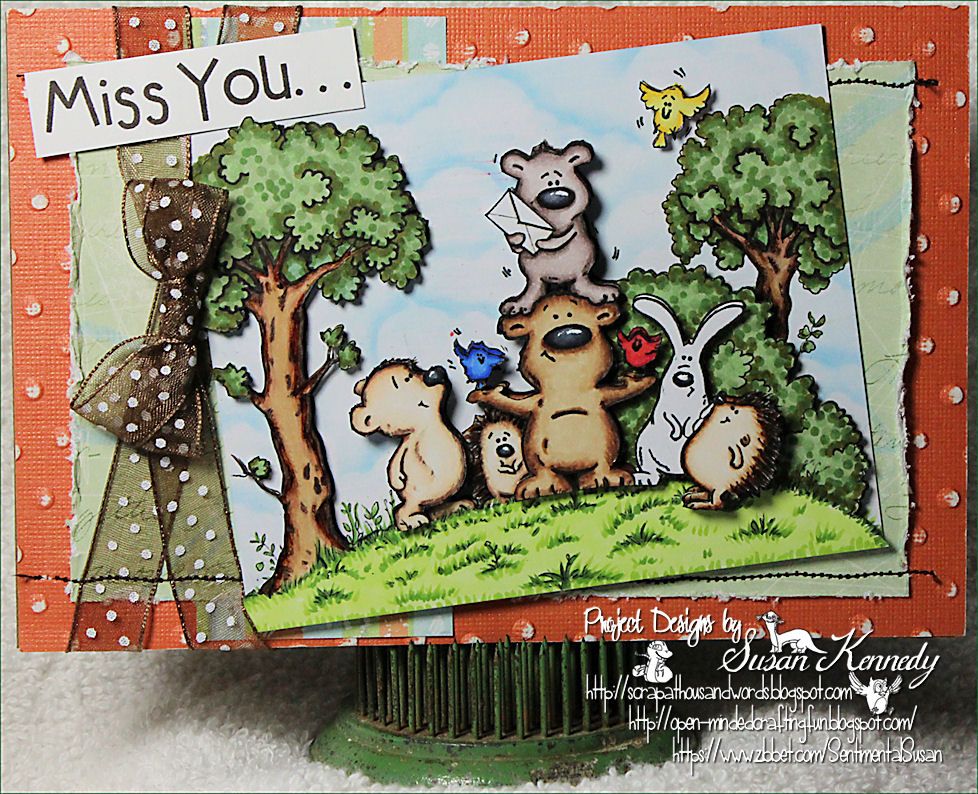 Holly Said:
OMGosh I love this cute little scene and all the popped up critters are so amazing. Very cute.
Dangina Chose:
Dangina Said:
OMG! My All Time Favorite image!! iLife the beautiful purples and flowers! Breath taking.... Loved Every bit of it!
Nikki chose:
Nikki Said:
Gorgeous card. Adorable image, great colour combo and embellishments. Love it.
Laura and Shanna Chose:
Laura Said: Wow! This is so adorable! What a cute way to create a little gift bag! The colors are gorgeous and the coloring is amazing! LOVE it!
Shanna Said:
I love he softness and the creativeness of this bag!
Laura Also Chose:
Laura Said: Wow! What a cute wall hanging for Winter! I love the wintery look of the paint and that snowman is so adorable!
Joni Chose:
Joni Said:
Love the background dotted chevron design, adorable image, so cute!
Marcy Chose:
Marcy Said:
Adorable Christmas card! I just loved her layout and her coloring. The image totally made me smile too. :)
Nina Chose:
Nina Said:
A very pretty Christmas Card. I love all the different elements. Each time I look I see something new. Fabulous detailing.
Lydia Chose:
Lydia Said:
love the luxurious gold and silver colour combo... just stunning!
All of the design Team picks above your names will be entered into our drawing for the end of the year $100 gift voucher! Remember, you get one entry per choice, so if two members picked your card, you will earn 2 entries. Also....Please grab your Design Team Favorite Picks Badge on the right hand side of the page for your blogs....AND as a BONUS...... if you send me your email address... I will send you a coupon code for $5.00 off an order of $25.00 or more from the Loves Rubberstamps store!
Send an email to .... lovesrubberstamps@yahoo.com
Thank you everyone who played and all the hard work you put into your projects! We really love seeing them and visiting your blogs!
Laura & The Loves Rubberstamps Design Team!