Hi Stampers!
It is time to announce the Design Team Favorite Picks for week #141 - Anything Goes. We want to say a huge thank you to all who played along!! We had a LOT of adorable projects!! Here are the ones that really stood out to our team...
Denice Chose:
Denice Said:
Love the tile she created and all of the wonderful details of her card....it makes me feel like spring is in the air!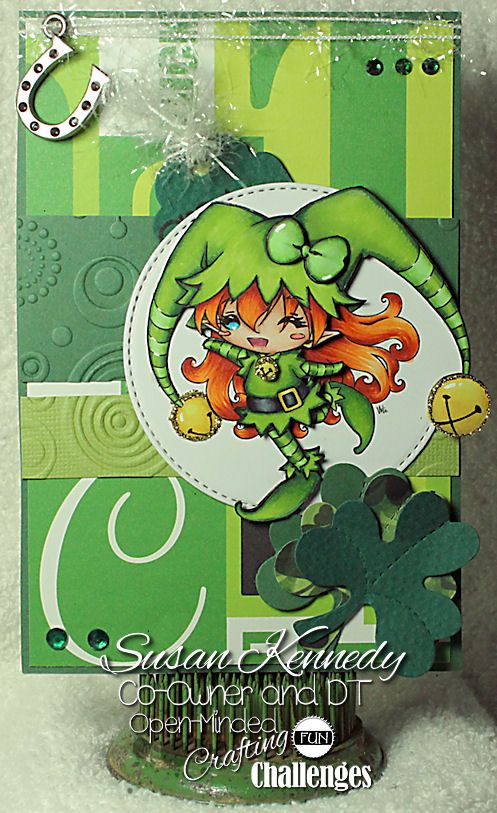 Dangina Said:
Sucha stunning creation! Loved the theme and the 3D looks amazing!
Rebecca Said
:

I just love her watercolored Peonies. The ink splatter, sequins, and gesso just adds the finishing touches to her beautiful card!
Shanna Said:
This little bag is just too cute and I love Magnolia Stamp images :)
Holly Said:
Love the image and the coloring. Fabulous design with the cutest bow. I love it.
Blankina and Holly Chose:
Blankina Said:
Wow great colouring and super cute male card!!
Holly Said:
OMGosh that is the cutest little buckaroo and I love the fabulous card design, dp and burla
p
.
Marcy Said:
Super adorable card! Love the fun image and all of her pretty details!
Marcy Said:
Love her sweet Easter Bunny card...Love the bright colors and fun design!
All of the design Team picks above your names will be entered into our drawing for the end of the year $100 gift voucher! Remember, you get one entry per choice, so if two members picked your card, you will earn 2 entries. Also....Please grab your Design Team Favorite Picks Badge on the right hand side of the page for your blogs....AND as a BONUS...... if you send me your email address... I will send you a coupon code for $5.00 off an order of $25.00 or more from the Loves Rubberstamps store!
Send an email to .... lovesrubberstamps@yahoo.com
Thank you everyone who played and all the hard work you put into your projects! We really love seeing them and visiting your blogs!
Laura & The Loves Rubberstamps Design Team!