Hi Stampers! Welcome to the Loves Rubberstamps Challenges!
Before we start our challenge this week I wanted to let you know that I am still running a little behind on shipping and also my emails. My Grandma, who has not been doing very well and is in declining health like I mentioned last week, well she became unresponsive last Thursday and had to go to the hospital. After the doctors were able to get her ammonia levels in her blood down to closer to normal range, she woke up and is doing somewhat better. She is still having really bad confusion and they are trying some new medications to try and help with that. I will be trying to work in some power shipping and email sessions over the next week to work hard on getting caught back up now that Grandma is improving and I can be at home more. We are hoping that she continues to improve but are still taking it day by day and grateful for each one we have with her. So thank you for your continued patience and for hanging in there with us - it really means the world to us!
Thank you also to all you played along with us last week! The winner of our challenge will receive a gift voucher to shop in our store -
Loves Rubberstamps
! Lets see who Mr. Random chose as our winner this week...
This week's
winner according to random.org
is
Here are your random numbers:
23

Timestamp: 2015-05-19 02:20:17 UTC
Lucky entry #23 - Emily HSU -
Please grab your Winner's Badge Button over on the right hand side for your blog and send an email so I can send you your $10.00
gift voucher code!
You have also won the Lacy Sunshine prize as well! When I get your email I will tell you how to redeem those as well :)
This week's challenge is:
Black & White with a Touch of Color
Just upload a creation that follows this week's challenge to your online blog or gallery. Then leave a link to your project in the linky widget at the bottom of this post. If you upload to online galleries, please also use the tag or keyword LRSBC152 Our challenge is open to everyone, you can use any stamps and products that you would like, and you can enter as many times as you want.
The linky entry widget will close at 9PM CST on Monday, May 25th so all entries need to be in before then.
One lucky participant will be chosen using a random number generator will be able to proudly display our Winner's Badge on their blog!
We will have two different possibilities for a gift voucher prize from Loves Rubberstamps for the winner as well.
$10.00 - If the stamp used is from a company that we do not carry in our store
$20.00 - If the stamp used is from a company that we DO carry in our store
We also have a VERY SPECIAL GUEST SPONSOR who is also offering some generous prizes to our lucky winner....
Design Team Favorite Picks:
The Design Team members will also each choose their favorite card from this challenge and the winner's will be able to proudly display a special blog badge on their blog. The Design Team favorite's from Challenge 152 - will be announced before the posting of Challenge 154 ** These Winners will receive a $5.00 gift voucher for use on an order $25.00 or more **
WINNER OF THIS WEEK'S CHALLENGE WILL BE ANNOUNCED WITH THE NEW CHALLENGE ON MAY 26th
Here is what the Design Team came up with for your inspiration...
Supplies Used:
Copic X-Press It Blending Card
Shanna Shands
Items Used:
Marcy Dangcil
Supplies Used
PaperDaisies
Supplies Used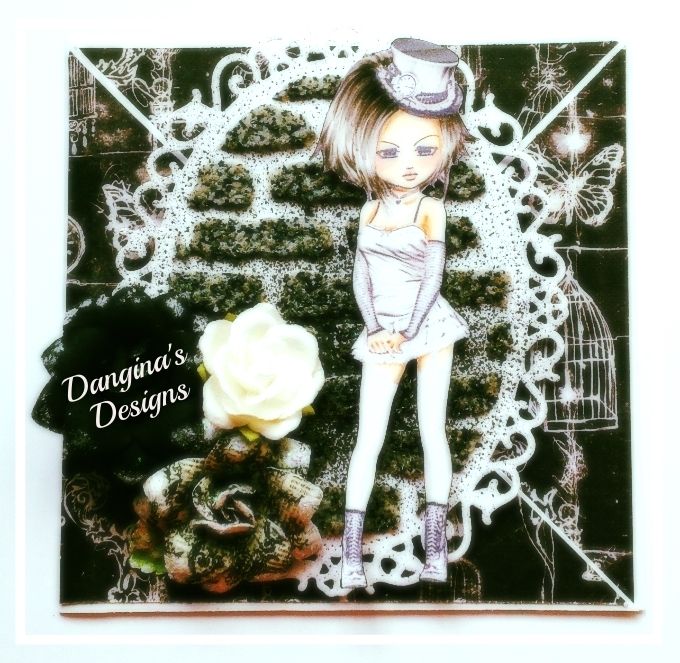 Supplies Used: